I've been off blogging for a bit. Christmas and New Year and my Dad finally passing away into his endless sleep all got in the way and to be honest I just didn't feel like it or have much to say...
But it's the Golden Globes!
Of course I'm watching! I love the glitz and glamour. All the lovely dresses and stars. How can I resist selecting my favourite red carpet looks?! So far I must say I haven't seen any shockers (actually Jen Law looks the a meringue - very disappointing!).
Here are my top looks (in no particular order)...
Sofia does old time big busted glamour beautifully in this over-the-top-but-I-love-it,
Zac Posen gown. And that necklace? It looks fabulous nestled above those
quivering, don't you want to rest your face in them, boobs!
Emma Roberts gets 10/10. I LOVE IT ALL! Perfect.
Kate Beckinsale never puts a foot wrong.
Love this hot
metallic strapless

Classy ice queen Cate looks simply perfect in Armani Prive.
Amy Adams, my girl crush, I love you Miss Hottie, in Valentino

Lovely Leslie Mann all coy and ready to be unwrapped!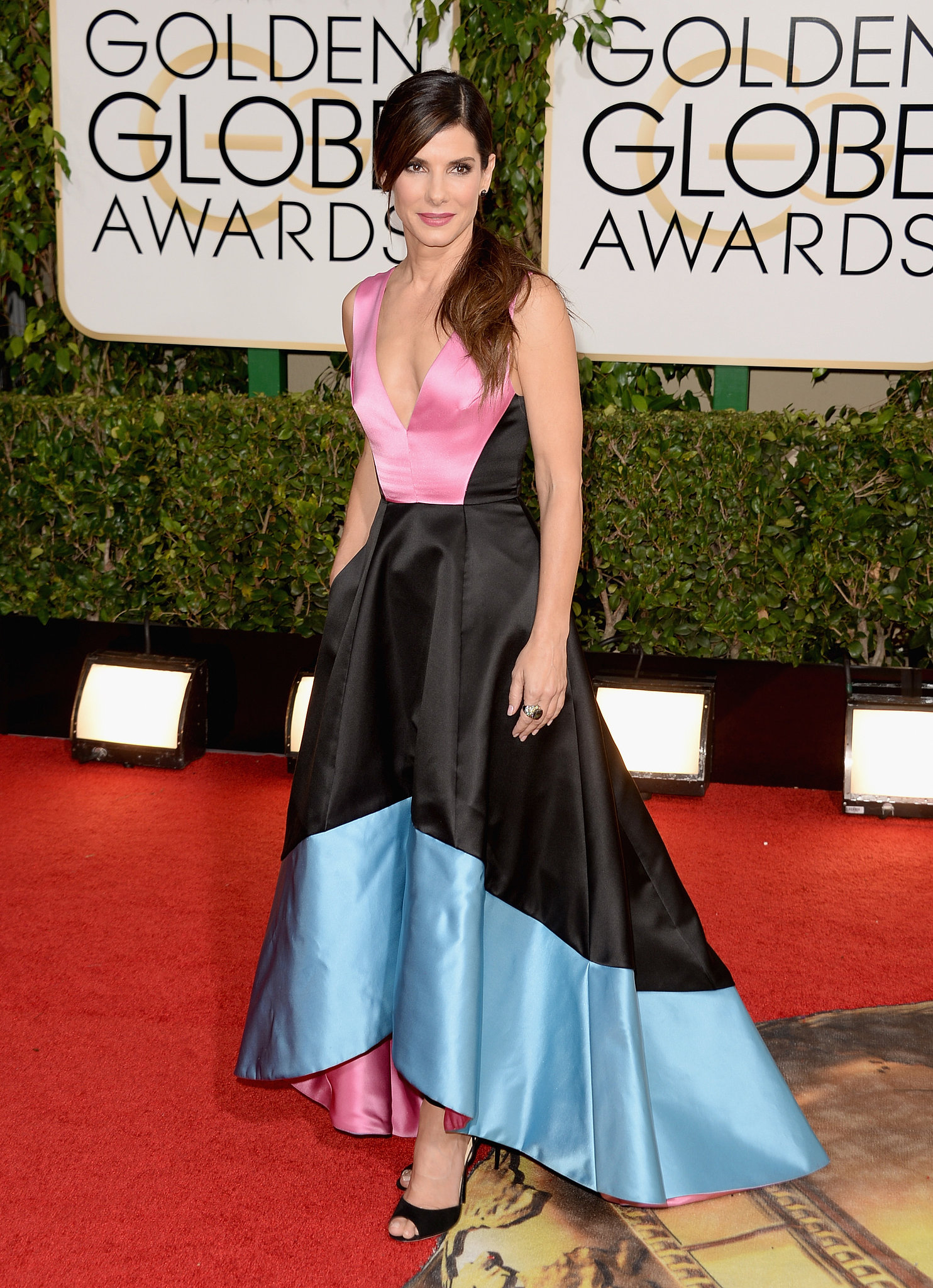 Sandra Bullock looking flawless in Prabal Gurung.
Didn't like it at first but now I do,
it moves
beautifully
and sets her cleavage off a treat (even if it is a bit
Liquorice Allsort inspired...)